"IT IS EASY TO BE INSPIRED BY SOMEONE BUT VERY DIFFICULT TO INSPIRE SOMEBODY."
LADISLAV HOBERLANT
Say it with flowers! An ancient wisdom passed down to our grandfathers from their mothers as a "piece of advice for life" has remained practically unchanged over the past centuries. Any interior is empty and impersonal without plants and flowers.
I know how to transform emptiness and the impersonal feeling of any space! If you wish to make your office, house or premises for a business event more pleasant and lively, you need a florist and a designer. Any space is both a joy and a challenge for me and I see each space as unique and a once-in-a-lifetime opportunity. I always ask what you like and what colours and materials you find pleasant. I like to use flowers and plants, wood, metal, glass and other materials that are often natural.
Feel free to get in touch with me and I will be happy to discuss all the possibilities with you.
Let yourself be inspired
FLORIST BRANDING
When flowers give that little extra touch…
It is an honour for me to create floral decorations for major events as well as intimate family gatherings.
Read what event goers say about my work.
China investment forum
Decoration of the Spanish Hall in Prague Castle for a ceremonial gala evening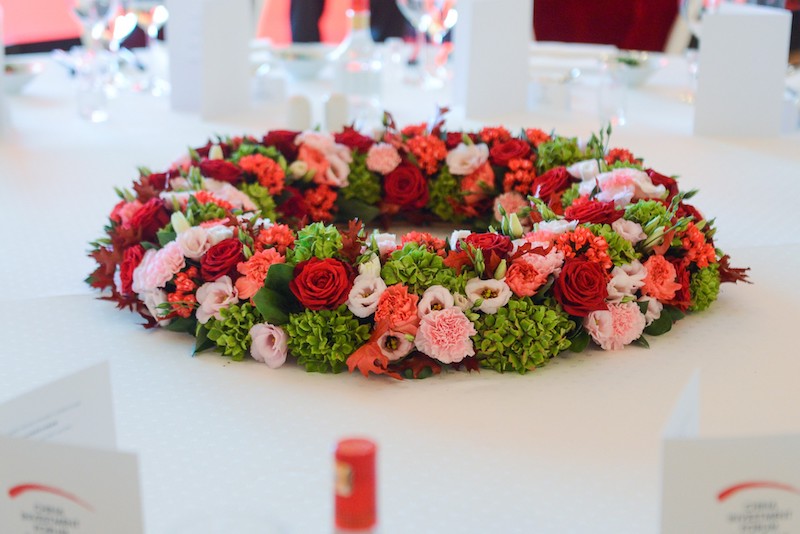 "Floral decorations by Dagmar Dítětová are not only splendid, perfect and impeccable but they also respect the colour specifications of cultural traditions and arrangements, which is extremely important for us. I like to cooperate with professionals and I can say that Dagmar Dítětová's floral decorations including communication with her were flawless. Thank you!"
PETR MRHÁLEK,
Executive Vice President of the China Investment Forum
WEDDING TRADE FAIR
Space for encounters, meetings and inspiration in the MAXIMUS Resort Hotel in Brno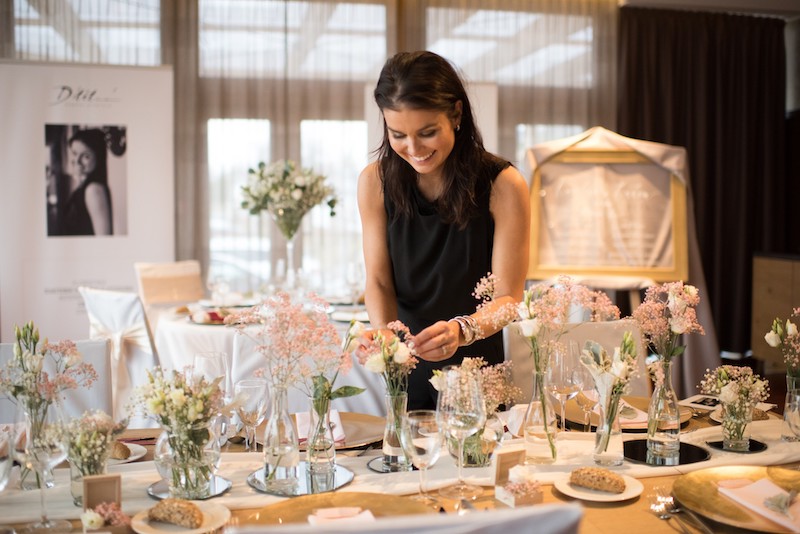 "We have worked with Dagmar Dítětová for a number of years; she is very reliable and friendly but first and foremost, absolutely precise in the work she does. She likes to think up new things, is always familiar with all new trends and flowers, and the floral decorations she does are – simply amazing!"
LINDA OPUŠTILOVÁ,
Wedding Manager of the Maximus Resort Hotel
STATE VISIT BY THE PRESIDENT OF INDIA
Decorations of the Vladislav Hall in Prague Castle for a ceremonial lunch
"I have loved beautiful flowers since childhood. Floral arrangements by Dagmar Dítětová are original and in good taste, they always respect and complement the space in which they are installed and perfectly fit the personality of the person for whom they are intended. The ceremonial lunch in the Vladislav Hall with these exquisite flowers was a true experience that I like to recall. I can only praise and sincerely recommend working with Dagmar Dítětová."
IVANA ZEMANOVÁ,
Wife of the President of the Czech Republic