Anička & Petr
An enchanting autumn wedding in the Maximus Resort Hotel, Brno
The Maximus Resort Hotel in Brno is my favourite place for weddings. Anička and Petr felt the same about it. Although it was almost mid-November, the open-air wedding ceremony on a wedding meadow worked out perfectly, with lovely weather, beautifully coloured trees and blue sky above their heads!
With regard to the season, we agreed with Anička and Petr on burgundy colours enlivened with old rose and copper colours with wooden elements. Both Anička and Petr have a great sense of detail, they had every little thing planned in advance and working with them was excellent. Anička and Petr were in perfect unison and it was one of the most beautiful weddings with an absolutely unrepeatable November atmosphere and a special spell.
Autumn weddings tend to be left on the sidelines but don't be afraid of them; they are untraditional and splendid!
How did the newlyweds and their guests like it?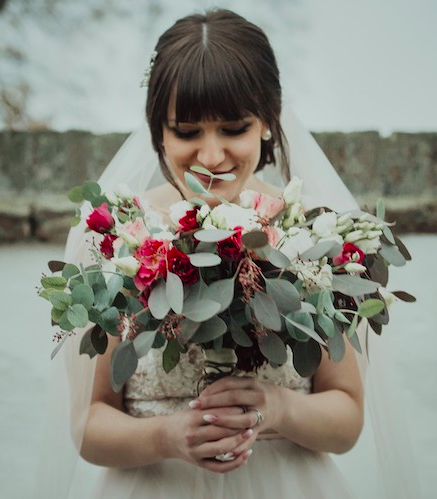 "The decorations were gorgeous. Dáša captured exactly the atmosphere that we had imagined our autumn wedding to have and we can only recommend a beautifully coloured autumn!"
ANIČKA